Navy medical ship USNS Comfort's mission in New York is to treat tortured children rescued from underground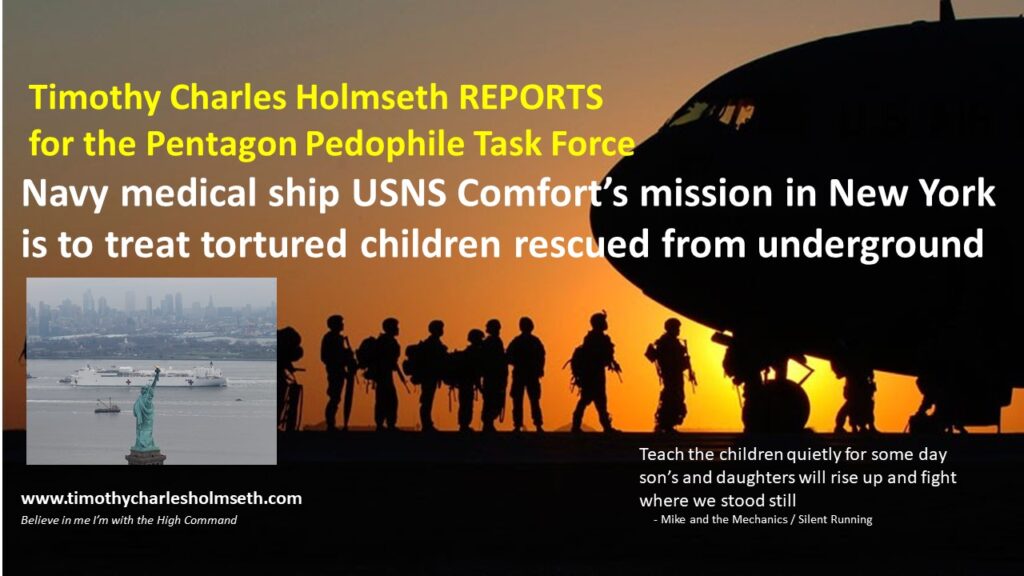 by Timothy Charles Holmseth on April 9, 2020 at 4:26 P.M.
The U.S. Navy medical ship USNS Comfort arrived in New York on March 30, 2020.
"Like its sister ship, the USNS Mercy, the Comfort will not be treating any coronavirus-positive patients," Business insider reported.
According to my high-level intel source, the reason the USNS Comfort was sent to New York was to treat tortured and abused children that were rescued from tunnels underneath New York.