OBAMAGATE EXPLODES as UKRAINE BABY SALES are CONFIRMED: HILLARY! EPSTEIN! SERIAL KILLER?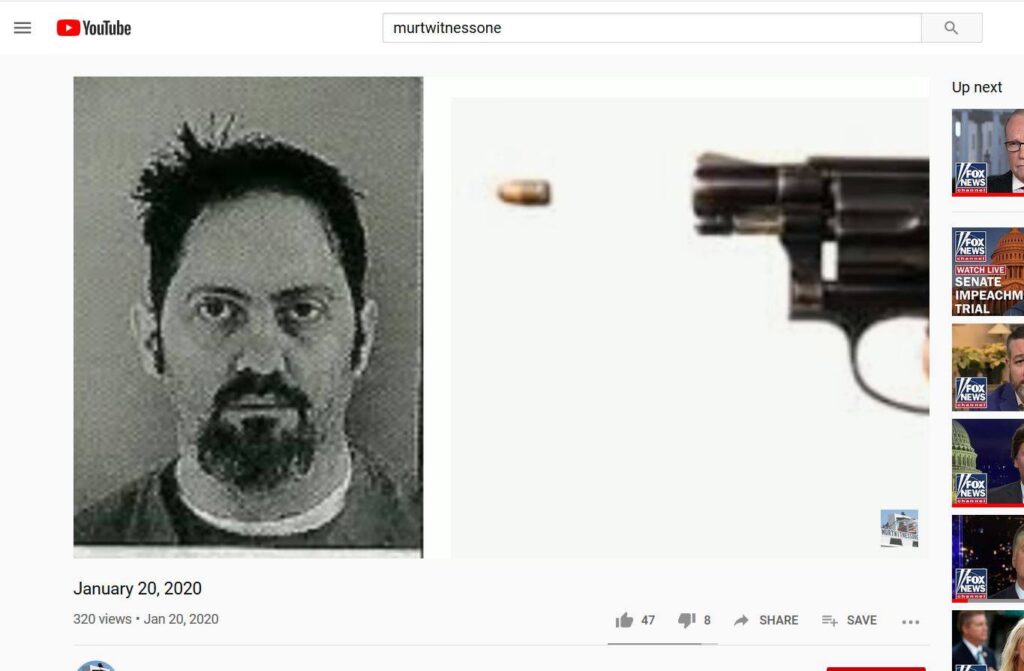 by Jennifer R. Lewis on May 17, 2020 at 10:39 A.M.
The black market baby sales operation, long since reported to law enforcement by news reporter Timothy Charles Holmseth, has once again been confirmed.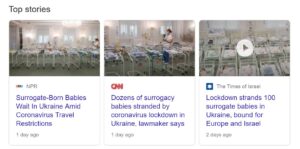 On May 11, 2020 REMIX reported – VIDEO: Over 500 surrogate babies abandoned in Ukraine after wealthy foreign parents barred from entering country over coronavirus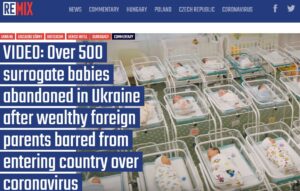 Photos showing hundreds of babies for sale in Ukraine are very disturbing.
However…
The Obama Administration and DOJ already knew about babies being trafficked and sold through the Ukraine.
State, federal, and local court files from an investigative journalist can be found all over the country to prove it.
Timothy Holmseth repeatedly alerted state and federal authorities to a black market baby sales operation being run through the Ukrainian Embassy in Washington DC. Holmseth was given the details of the operation by Hillary Clinton-associate Wayanne Kruger.
Troves of court documents and correspondences by Holmseth show Obama and his DOJ knew everything.
It all started with a kidnapping in Florida.
In 2009, Holmseth, an award-winning news reporter with the North Dakota Newspaper Association, began reporting on the mysterious disappearance of a five-year-old Florida girl named HaLeigh Cummings.
Holmseth conducted many hours of recorded interviews with Kruger between 2009 and 2011.
In 2009, Kruger had traveled to Florida to provide advocacy services to HaLeigh's mother Crystal Sheffield. Kruger then worked alongside an entire (suspicious) 'team' assembled by Sheffield.
Holmseth conducted hundreds of hours of interviews with Sheffield's team, law enforcement, attorneys, PI's, family members, searchers, and witnesses.
Holmseth soon learned HaLeigh was/remained alive long after she was reported missing.
Holmseth was told by a Sheffield team member, Donald Knop, that HaLeigh had been raped and her damaged vagina photographed. Knop said during a recorded interview he held the photos of HaLeigh's vagina in his hands; made copies; and the photos were passed around a motel room.
Holmseth learned the child trafficking operation was connected to (now convicted, disbarred, and federally imprisoned) Florida Attorney and Ponzi schemer Scott W. Rothstein.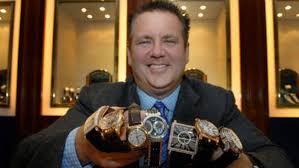 Rothstein's empire collapsed during a RICO investigation that resulted in a guilty plea by Rothstein.
Part of Rothstein's massive operation involved a sex abuse extortion scheme his law office ran against convicted sex offender Jeffrey Epstein. The extortion scheme included threats by Rothstein to schedule depositions with high profile names including Donald Trump, Bill Clinton, and David Copperfield.
Holmseth began piecing the massive operation together after a Florida bail bondsman and licensed private investigator, William Staubs (a.k.a. Cobra the Bounty Hunter) told him about a biofuel company called ALTERNATIVE BIOFUEL TECHNOLOGIES INC (ABT), which is registered with Florida's Division of Corporations.
ABT was seized by the feds when the FBI seized all of Rothstein's assets.
Holmseth learned investors in the shady, professed-multi-million dollar biofuel company, included former Arizona Congressman John McCain (deceased), former Florida Governor Charlies Crist, and many others.
Holmseth possesses photos of ABT investor(s) showing/bragging about how physically close he/she got to President Barack Obama at an event.
In 2011, municipal police in East Grand Forks, Minnesota began a pattern of terrorizing  Holmseth and his minor children. The EGFPD raided Holmseth's home with guns and bullet proof vests; seized and destroyed his computer hard drive; harassed him with police and CPS social workers; and snatched him (Holmseth) from his home and imprisoned him in their privately owned jail, for committing the entirely lawful act of publishing information and court files on the Web regarding the Ukraine/Epstein evidence.
Minnesota court records show Holmseth filed a recordings with the court(s) in Minnesota that detailed extensive infant, child, and teen trafficking operations which included secret slave camps in Florida.
Holmseth was also given, and filed with the Minnesota Clerk of Court, a recording that captured a very compelling conversation between Sheffield's team members who were talking about hundreds of millions of dollars and a biofuel company (ABT).
In April, 2019, while Holmseth was being held at the Tri-County Correctional Center in Crookston, Minnesota, investigators  with the Pentagon Pedophile Task Force (PPTF) secured Holmseth's files.
Constitutional law experts with the PPTF assisted Holmseth; secured his release; and ultimately thwarted the kidnappers plans to put Holmseth in prison forever.
Jeffrey Epstein was arrested on July 6, 2019, on federal charges for the sex trafficking of minors in Florida and New York. He died in a jail cell on August 10, 2019.
Holmseth's evidence was powerful.
Listening to the un-redacted audios is mind blowing.
Kruger told Holmseth about a CIA/FBI kidnapping operation staging out of Broward County, Florida. Kruger provided Holmseth the names of trafficking operatives including a convicted sex offender named John Regan who, Kruger said, used many aliases and resided in many places including New York and Florida.
Kruger said Regan dressed as a pastor and assisted with trafficking infants and children stolen from their parents.
Q – PROJECT AMBITION – Baby sold by CIA operatives connected to Hillary Rodham Clinton
Kruger said the traffickers used fake medical documents and church dossiers to get the children through the Ukraine Embassy in Washington DC.
John Regan's son, Jeremiah Regan, traveled from New York to Florida to assist in search for HaLeigh Cummings. Jeremiah Regan was captured on audio discussing a multi-million dollar biofuel company (ABT).
Staubs told Holmseth that Jeremiah Regan had been promised an "executive position" at the biofuel company if he kept his mouth shut about what happened to HaLeigh Cummings.
Holmseth was interviewed by Special Agent A.J. Eilerman, Minneapolis FBI, several times in 2010. Eilerman gathered evidence from Holmseth for FBI investigators in Jacksonville, Florida. Holmseth was deemed a "credible witness" by Eilerman.
Holmseth provided the FBI extensive information about John and Jeremiah Regan.
Holmseth, an award-winning news reporter, showed the FBI that multiple witnesses told him John Regan dressed as a pastor and interjected himself into the search for HaLeigh. Holmseth was told people by many eyewitnesses that John Regan claimed he was a CIA agent, as well as an FBI agent.
Kruger said Regan told her he was an 'undercover pervert' for the FBI. Kruger said John Regan told her the "FBI" already had HaLeigh but they wanted to keep it quiet.
https://www.youtube.com/watch?v=Ngkc9AVaPH0
The extent to which the Deep State has gone to keep the story about the stolen babies and crimes against children is phenomenal.
In fact…
It appears that not only has Holmseth locked horns with the Deep State – he may have locked horns with a serial killer.
William K. Murtaugh, Florida, operates a You Tube channel called FROM THE DESK OF MURTWITNESSONELIVE. The channel is dedicated to attacking Timothy Charles Holmseth on an almost daily basis.
Court records and documents show Murtaugh is a media agent and operative – who he works for his known – the names and players are all the same.
During his livestreams, Murtaugh publishes videos, photos, and aerial photography of where he believes Holmseth is physically located at that very moment.
Murtaugh has published photos of Holmseth's vehicle, license plate, and his (Holmseth's) children. Murtaugh examines the background in Holmseth's Facebook Live videos and speculates what motel Holmseth is staying at – and encourages the public to find Holmseth.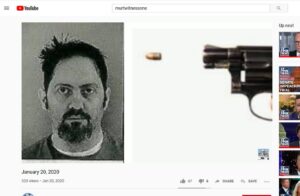 On May 14, 2020 Holmseth published Confession of serial killer expected to result in arrests by U.S. Military
The article reveals someone using the name murtwitnessonelive, during an extremely graphic conversation about child rape and torture, bragged on a private chat to murdering six children.
About Author