Raping little kids to death for fun – – – Filthy MURT and Brad Raffensperger hate Attorney Lin Wood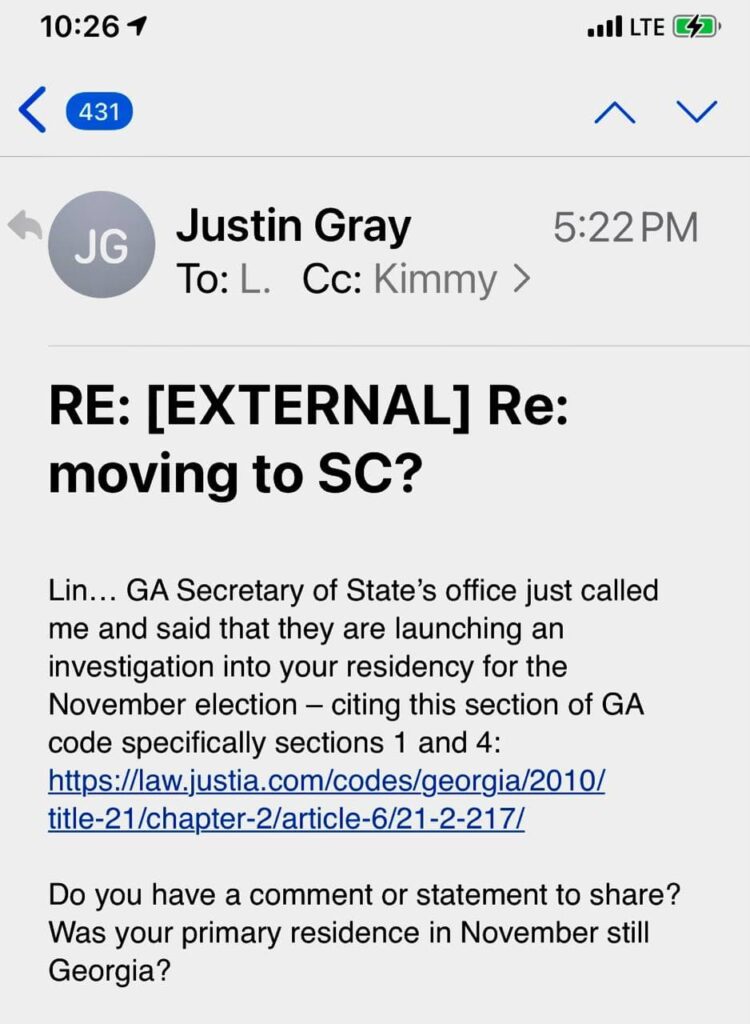 by Pentagon Pedophile Task Force on January 2, 2021 at 7:21 P.M.
Attorney Lin Wood is the most hated man on earth – well, as least the most hated by pedophiles.
Wood lost his Twitter account after speaking out about child sex trafficking, publishing whistleblower videos about Justice John Roberts and VP Mike Pence, and drawing attention to election fraud.
Well…
They say a man is defined by his enemies.
So…
Let's talk about it, shall we.
There is a man who went online in a chat room using the name murtwitnessonelive and bragged about raping and murdering little kids, while making jokes about the feces and fluid that drains from child's anus while being raped? Click image below to read the sick conversation.
The man using the name murtwitnessonelive in the Pal Talk exchange has been alleged to be William K. Murtaugh, 70, Apopka, Florida.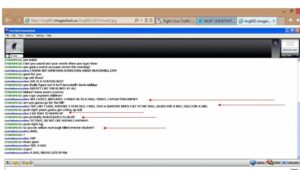 And then…
There is another man, Georgia Secretary of State Brad Raffensperger, who recently told a news station in Georgia that an attorney with an impeccable reputation and glowing career in Law, illegally voted in Georgia.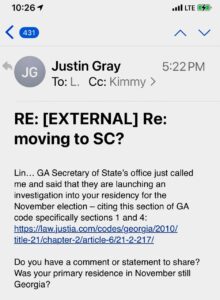 So…
What does Raffensperger and Murtaugh (a.k.a. Filthy Murt) have in common?
The answer is…
Attorney Lin Wood. 
Raffensperger and Murtaugh are both obsessed with lying about Lin Wood.
Let's break it down.
WSB-TV 2 in Atlanta is reporting that Attorney Lin Wood is under investigation for illegally casting his ballot in Georgia.
"The Georgia Secretary of State's Office has launched an investigation into whether Wood was eligible to vote in Georgia, whether he broke the law by casting his ballot and whether he was actually a Georgia resident," WSB reported.
Wood promptly put it to sleep in a statement on Telegram.
"WSB in Atlanta just informed me by email that Georgia Secretary of State Brad Raffensperger has opened an investigation of me on whether I was a resident of Georgia in November of 2020 when I voted in person for President Trump.
Guess Brad does not read my Telegram posts. I only yesterday announced my change of residency to South Carolina EFFECTIVE yesterday, February 1!
Until yesterday, I have been a resident of Georgia since 1955. Ha! The enemy's attacks are getting weaker and weaker. The enemy is a loser. Brad is a loser. Brad is going to jail," Wood said.
It appears Attorney Wood, who has publicly stated online that child sex trafficking and pedophilia is a worldwide problem worse than any pandemic, and published whistleblower videos regarding the activities of Supreme Court Justice John Roberts and former Vice President Mike Pence, attracts some really super creepy enemies.
For instance…
Murtaugh recently went online from his 30 year old trailer home (with no A/C) and announced Attorney Wood is likely going to be charged with being an accomplice to "first degree murder".
You may think that by looking at Murtaugh's oral hygiene and examining his life's background of receiving prank phone calls from pedophiles, that nobody pays any attention to him.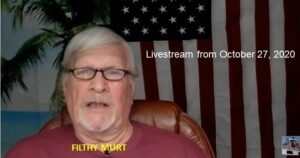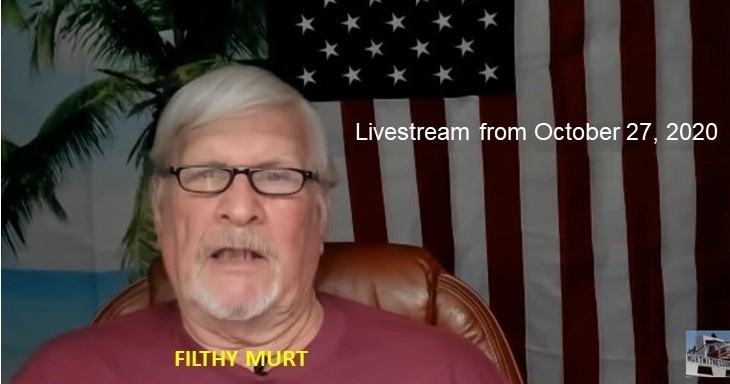 But you'd be wrong.
He talks to a lot of people such as attorneys, police, and federal agents.
In 2020, Murtaugh traveled by air from Florida to Minnesota and filmed himself meeting with the FBI which he said was part of his "Operation Chaos". He then staked out homes and businesses where he believed he might see news reporter Timothy Charles Holmseth.
Documents and evidence shows Murtaugh is a media relations agent for attorneys and others and clearly acts as a Principle for Agent(s).
In September of 2020, Murtaugh attended a Trump rally at a motel in Minnesota and personally handed U.S. Secret Service agents a home made WANTED/REWARD poster that he created on a printer with Holmseth's photograph. Murtaugh said it was all part of "Operation Chaos"  which was deployed by Hilary Clinton's former bodyguard, accused pedophile and accused human trafficker Craig Sawyer, CEO, Veterans For Child Rescue, Arizona.
Murtaugh claims he's an agent of the federal government and boasts close ties to FBI and U.S. Marshals.
Murtaugh publicly claimed federal law enforcement knows the actual identity and routes of children that were abducted in the United States and trafficked overseas. Murtaugh announced during a live stream on You Tube that he is involved in a federal investigation that is tracking children that were kidnapped in the United State and taken to foreign countries. Murtaugh said it was something "similar to Epstein".
In 2008, Murtaugh was described by the news in Florida as being "creepy" after he claimed in a letter to know the identity of the person who abducted missing child Trenton Duckett, and then purchased an old news van to follow investigators in the Casey Anthony case (see video below).
Murtaugh's trailer park headquarters, where he fields his communications with FBI agents, attorneys, and others, is apparently a hopping place.
Does Raffensperger and Murtaugh get their talking points from the same source?
Time will tell.
No, REALLY…time WILL TELL!
LEARN MORE ABOUT…
About Author