TRUMP WANTS YOU TO READ LINE ITEM #9 IN THE HOLMSETH "SEAL TEAM 6" RICO [OUR COUNTRY IS UNDER MILITARY ATTACK FROM WITHIN]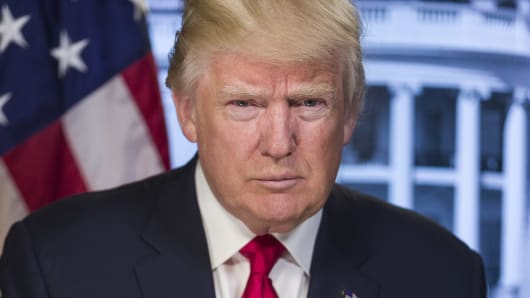 by Pentagon Pedophile Task Force on December 17, 2022 – USA
If an American journalist (Timothy Charles Holmseth) receives written threats of kidnap, torture, rape, and murder, including threats against his minor children, babies, his colleagues (and their babies), from a former member of SEAL TEAM 6, CIA contractor, former Special Forces, former federal Air Marshal, retired FBI agent, and a retired Vice Admiral (Charles W. Moore) of the U.S. Navy who's working with U.S. Army Generals (Mark Milley and Michael Flynn), to stop the journalist from reporting on an international human harvesting operation and a coup to overthrow the United States Government – our country is under MILITARY ATTACK.
That's what's going on.
Yesterday we reported "WEAPONIZED" – PRESIDENT DONALD J. TRUMP'S PLAN TO END the "LEFT-WING CENSORSHIP REGIME", and the HOLMSETH "SEAL TEAM 6" RICO
The article featured Trump's use of the words "weaponized attacks" in his recent press release regarding the fake news.
We showed you that Trump issued a major press statement regarding the First Amendment almost immediately after the Amended Complaint in Holmseth v. Page et al – Middle District of Tennessee – 3:22-cv-00912 – RICO went of record on PACER.
Trump used the word "weaponized".
The Holmseth RICO provides the WHO, WHAT, WHEN, WHERE, WHY, and HOW operatives of the "fake news" including FOX NEWS, CNN, HLN, and others, partnered with the FBI, FEMA, Department of Homeland Security, and factions of the U.S. Military including rogue Navy SEALS, to intimidate and hunt down Holmseth to be kidnapped, raped, tortured, and murdered, to stop Holmseth from releasing affidavits and court records from an eyewitness (Jessie Marie Czebotar) who observed crimes against humanity and cannibalism being committed by U.S. Presidents, world leaders, supreme court justices, and others.
Trump said, "More to come".
UPDATE
Trump was telling you the truth when he said there is more to come.
On the same day… December 16, 2022, Trump went on TRUTH SOCIAL again to talk about "DISINFORMATION & WEAPONIZATION" of Justice.
Trump said:
""THREAT TO DEMOCRACY" is the Radical Left Democrat's new chant. Like RUSSIA, RUSSIA, RUSSIA, before it, and all the rest, it is a total Disinformation HOAX & SCAM. They are the ones who are the REAL THREAT TO DEMOCRACY. Remember, the Democrat's policies are destroying our Country, they "stink." DISINFORMATION & WEAPONIZATION of "Justice" is all they've got, but someday it will all come back to haunt them. MAKE AMERICA GREAT AGAIN!" Trump said. Trump used the word "stink" and emphasized it with quotation marks.
Trump wants you to read line item #9 from the AMENDED COMPLAINT which said, "The Livestreams, films, and movies serve to mislead, confuse, mis-direct, and prey upon the ignorance and naivety of viewers, such as the disinformation campaign called the "Mockingbird Media" that President Donald J. Trump refers to as "fake news".

About Author