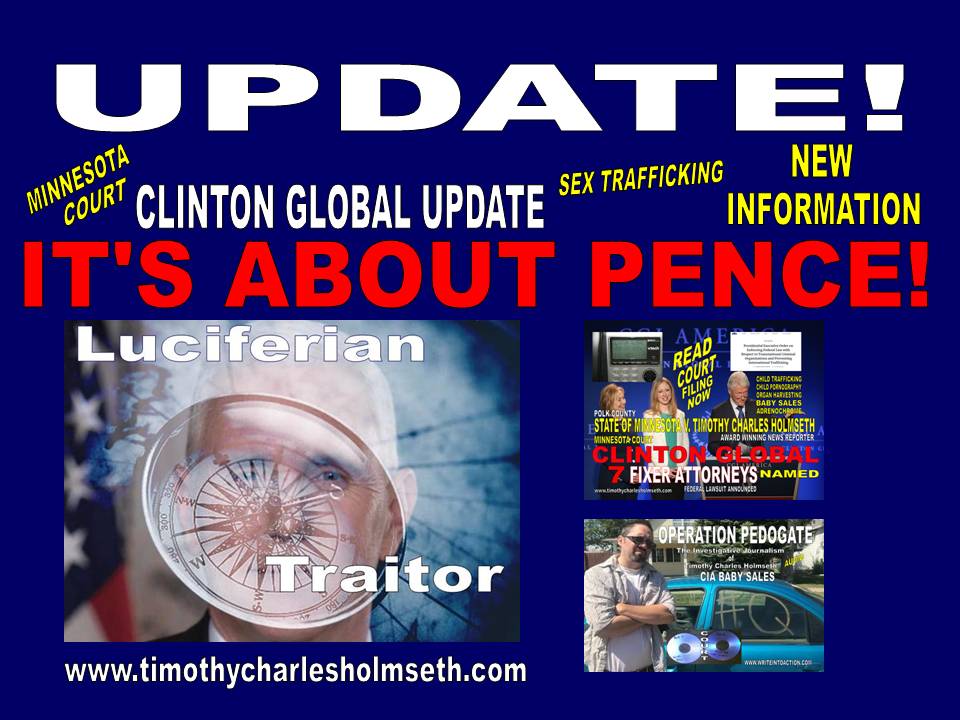 by Timothy Charles Holmseth on December 31, 2018 at 6:34 P.M. CST
Yesterday, I published Clinton Global 'Fixer Attorneys' named in Minnesota court filing – Executive Orders on international trafficking cited
The article is comprised of a court filing I made to the 9th Minnesota District Court wherein a decade long plot by a group of attorneys that conspired with operatives of Clinton Global to protect an international child sex trade operation being run by CIA cartel operatives is detailed.
The seven attorneys conspired to violate the constitutional rights of Timothy Holmseth.
While a serious violation of Timothy Holmseth's First Amendment occurred to suppress information about CIA sex trafficking Holmseth obtained; the battleground issue that has the Minnesota attorneys in a panic is the violation of Holmseth's Due Process.
UPDATE:
The Due Process violations are going to lead to Vice President Mike Pence.