CHILD RAPE/MURDER CONFESSION! Child torture film producer with "Illuminati data base" to call Mike Pence and Congressman names team spokesman – name appears in child rape/murder confession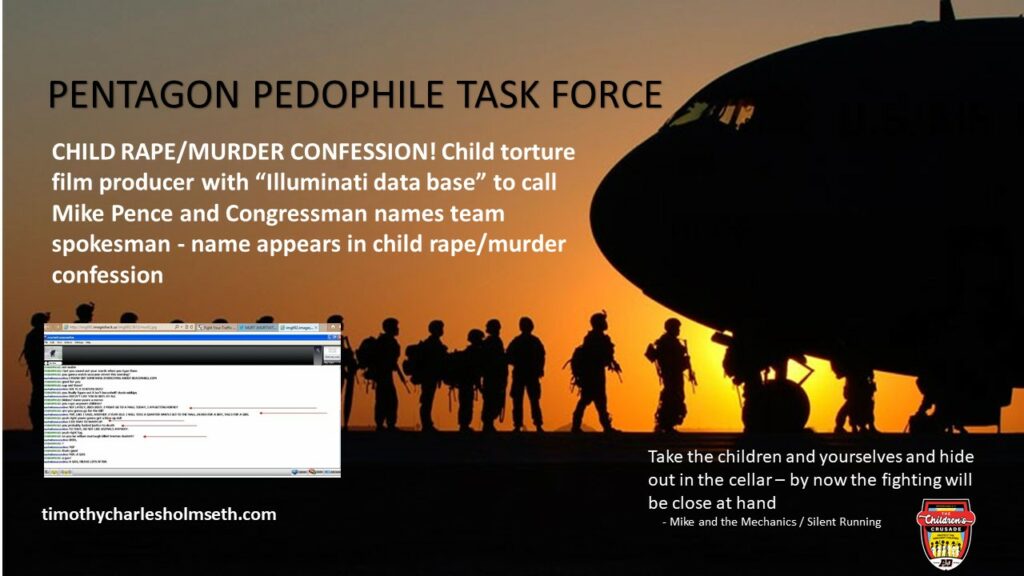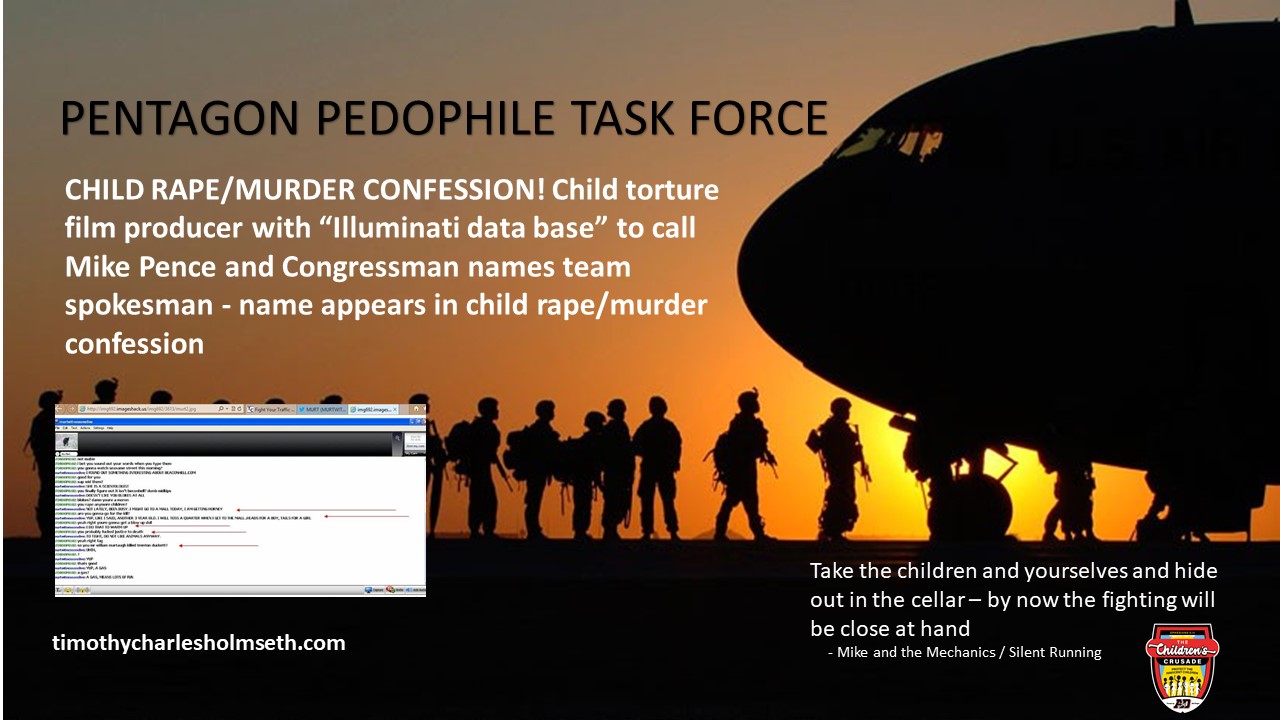 by Timothy Charles Holmseth on December 8, 2019 at 9:53 A.M.
The man who allegedly admitted to raping and murdering a missing child named Trenton Duckett is now the official spokesman for a "team" headed by MONTAGRAPH – MONTAGRAPH is the child torture film producer who is under federal investigation, and has been Livestreaming himself making ominous telephone calls to the highest level officials in the U.S. Government including Adam Schiff, Joe Biden, Trey Gowdy, Lindsey Graham, Pentagon official Ellen Lord and more.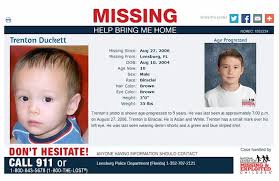 MONTAGRAPH (a.k.a. Dale Ellis Bennett, Roy Warren Marshall, Steve Quest) has gained increased attention after wearing a COMCAST jacket while Livestreaming himself making ominous telephone calls to U.S. Congressman while boasting his "Illuminati data base" of secret incriminating files – on one occasion he boasted obtaining the cell phone number of Vice President Mike Pence.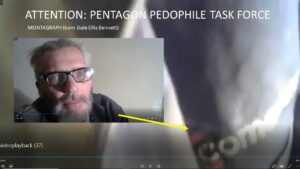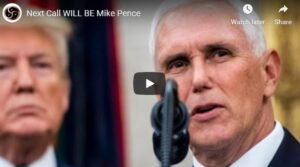 Today, MONTAGRAPH (Quest) announced that the spokesman for their "team" is "Murt" (William K. Murtaugh), Florida.
Murtaugh appeared on Crowd Source the Truth with Jason Goodman, yesterday. The interview appeared to be a love-fest between Murtaugh and Goodman.
Likewise…
MONTAGRAPH (Quest) appeared very happy and excited during his Livestream today and said, "How many of you were over there in Jason Goodman's Livestream? Did you see Murt over there representing our team? Boy he did such a good job didn't he?" MONTAGRAPH (Quest) said.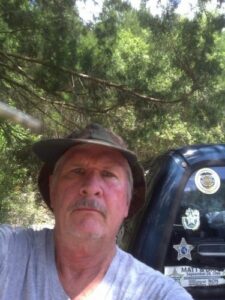 But the proverbial 'Paul Harvey' version of what is going on explains why MONTAGRAPH and others are under federal investigation.
MONTAGRAPH produced a child torture film called Little Piggy and the Umbrella Man that is published on You Tube and features an unidentified (by law enforcement) little girl tied to a chair wearing a pig snout while MONTAGRAPH makes her squeal like a pig and (verbally) sexually abuses her before a gunshot is heard at the end.

However…
The child torture film by MONTAGRAPH (Quest) is rivaled by a chat log where their team's new spokesman, Murtaugh, allegedly boasts of raping and murdering children.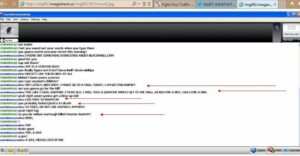 STDBOOP0102:  You rape anymore children?
murtwitnessonelive: NOT LATELY, BEEN BUSY, I MIGH GO TO A MALL TODAY, I AM GETTING HORNY
STDBOOP0102:  are you gonna go for the kill?
murtwitnessonelive: YUP, LIKE I SAID, ANOTHER THREE YEAR OLD. I WILL TOSS A QUARTER WHEN I GET TO THE MALL..HEADS FOR A BOY, TAILS FOR A GIRL
STDBOOP0102:  yeah right you're gonna get a blow up doll
murtwitnessonelive: I DO THAT TO WARM UP
STDBOOP0102: you probably fucked justice to death
murtwitnessonelive: TOO TIGHT. DO NOT LIKE ANIMALS ANYWAY
STDBOOP0102: yeah right fag
STDBOOP0102: so you're mr william murtaugh killed Trenton duckett?
murtwitnessonelive: UHIH
STDBOOP0102: ?
murtwitnessonelive: YUP
STDBOOP0102: that's good
murtwitnessonelive: YUP A GAS
STDBOOP0102: a gas?
murtwitnessonelive: A GAS MEANS LOTS OF RUN
   * * * * *
Murtaugh originally admitted he authored the content in the chat log on PAL TALK, claiming he was investigating Trenton Duckett's murder. He later claimed the chat log was fabricated, and that remains his story.
Murtaugh made the news in Florida during the Trenton Duckett investigation after he authored what was called the "caretaker" letter. According to Florida news Murtaugh "apologized" for the stunt.
The Caretaker Letter
To Trenton's caretaker
Hello my friend: I now know why Melinda trusted you to take care of Trenton.
I know that you are monitering the discussion forums.
You know time is running out.
Listen to your soul mate. Things are going to work out.
It is time to return Trenton to his family.
Take Trenton to the larger hospital or take Trenton to the fire station on the main road near your place.
Do it now.
Do it while you still can.
If you need help, contact me. You know how.
MURT
Murtaugh's creepy behavior was featured on the news in Florida during the search for Caylee Anthony.
Murtaugh ordered copies of audio files entered as evidence into the Clerk of Court  in Polk County, Minnesota by Timothy Charles Holmseth (this writer) after Holmseth, an award winning news reporter with the North Dakota Newspaper Association, stumbled upon an international child trafficking operation being run through by CIA through the Ukrainian Embassy in Washington DC – staging out of Broward County, Florida.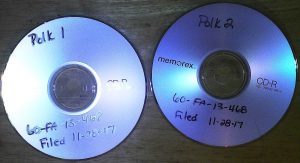 The Pentagon Pedophile Task Force possesses a trove of data that directly connects Murtaugh to those involved in arranging for the kidnapping of U.S. Marine Field McConnell, Plum City, Wisconsin.
McConnell is in jail in Pierce County, Wisconsin awaiting an extradition hearing after being arrested with a fake warrant issued our of Florida where a 'Family Court' was used to start a fraudulent process of obtaining a (fake) warrant that features a criminal case number that DOES NOT EXIST in the Florida Clerk of Court system.
Developing…
READ ALSO – – –
Washington DC PARALYZED by SECRET ILLUMINATI DATA BASE on DARK WEB? – – – MONTAGRAPH to be arrested by military? – – – Former FBI Director James Comey JOHN DOE #2 at Oklahoma Bombing?
https://timothycharlesholmseth.com/washington-dc-paralyzed-by-secret-illuminati-data-base-on-dark-web-montagraph-to-be-arrested-by-military-former-fbi-director-james-comey-john-doe-2-at-oklahoma-bombing/
US Military to Take Out Blackmail Operation Against Congress and Executives…?
https://timothycharlesholmseth.com/wp-admin/post-new.php
The 'Epstein of the internet' who's been making ominous telephone calls to U.S. Congressmen and high- level Executives announces he is going to disappear where nobody will find him
https://timothycharlesholmseth.com/the-epstein-of-the-internet-whos-been-making-ominous-telephone-calls-to-u-s-congressmen-and-high-level-executives-announces-he-is-going-to-disappear-where-nobody-will-find/
CEO of VIMEO calls law enforcement on child torture film producer from Colorado?
https://timothycharlesholmseth.com/ceo-of-vimeo-calls-law-enforcement-on-child-torture-film-producer-from-colorado/
BREAKING!!! PRESIDENT DONALD TRUMP TELLS THE WORLD about black-market baby sales through Ukrainian Embassy – SerialBrain2 = POTUS
https://timothycharlesholmseth.com/breaking-president-donald-trump-tells-the-world-about-black-market-baby-sales-through-ukrainian-embassy-serialbrain2-potus/
About Author