Child torture film producer telephones PRESIDENT TRUMP! Group files reports to FBI against news Minnesota reporter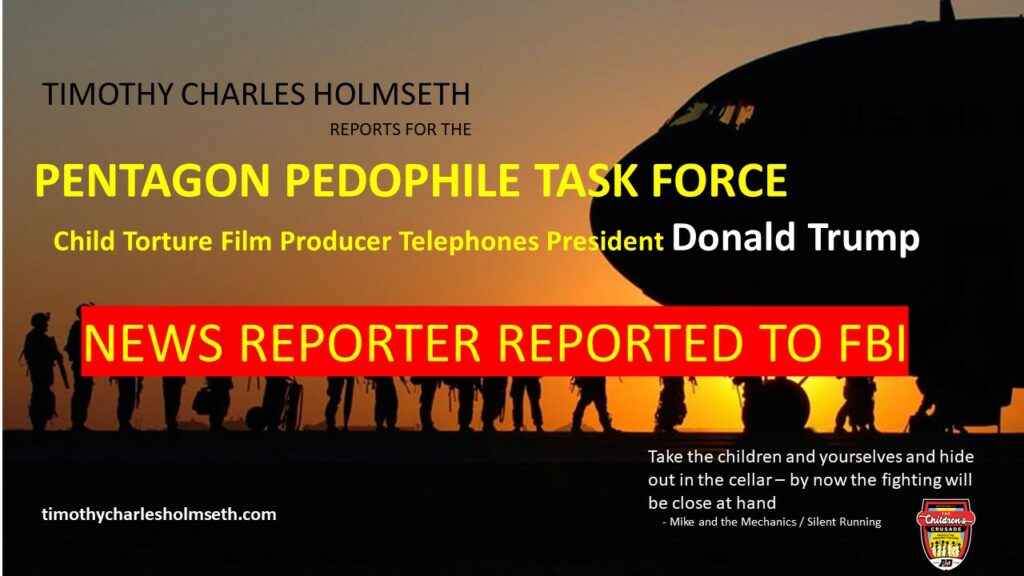 by Timothy Charles Holmseth on January 5, 2020 at 12:06 P.M.
It has been brought to my attention that a woman from Toledo, Ohio has been on the Web spreading a rumor that I (Timothy Charles Holmseth) have been kidnapped, and, that I am being held hostage.
That is NOT true.
Julie Tremp, Ohio, and an organized group of others recently coordinated a flurry of calls to the FBI with various bizarre reports about me and others they believe to be affiliated with me.
Tremp is actively associated with a man from Colorado called MONTAGRAPH (a.k.a. Steve Quest, Roy Warren Marshall, and Dale Ellis Bennett) who is presently under active surveillance (i.e. – MONTAGRAPH openly admits there are literally federal vehicles covered with antennas sitting outside his apartment).
I can confirm through my Pentagon source that MONTAGRAPH is under surveillance and investigation.
Significant evidence show MONTAGRAPH is blackmailing elected leaders in Washington DC.
On January 3, 2019 MONTAGRAPH telephoned President Trump after using one of his accounts to fake a Donald Trump Tweet announcing it.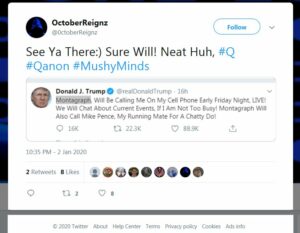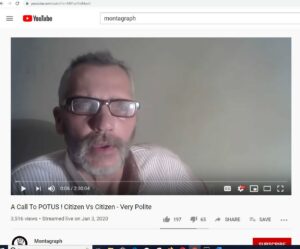 Tremp has been appearing on the chat log beside MONTAGRAPH'S livestreams, along with others; some of whom which are identified to be involved in organized crime. Tremp has boasted she is a "Monty fan" and boasts of her plans.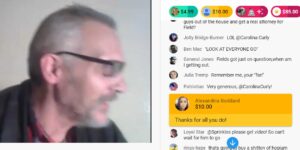 MONTAGRAPH is a child torture film producer. CLICK PHOTO TO GO TO YOU TUBE VIDEO

Over the past few months I have reported MONTAGRAPH has livestreamed telephone calls to Congressman, (he claimed he was going to call) Mike Pence. He livestreamed himself placing ominous phone calls to Adam Schiff, Lindsey Graham, Trey Gowdy, Joe Biden, Ellen Lord at the Pentagon, and many others. He boasts access to what he calls the "Illuminati data base" and claims to have videos and incriminating data that will be harmful to many high level people regarding things such as 'trips to Thailand'.
MONTAGRAPH and his cohort who calls himself Agent 19 targeted me several years after I reported that I received a report from an NSA whistleblower named 'Kevin Flynn' who told me he identified the secret CIA servers called Snow White and the Seven Dwarfs that MONTAGRAPH was using to show live rape and murder of babies and children for Pay-Per-View.  
MONTAGRAPH and Agent 19 became wildly aggressive against me after I reported and showed evidence that indicates MONTAGRAPH was involved with the murder of JonBenet Ramsey; that he tortured a little girl in a video who was tied to a chair with a pig mask on (who has not been identified by law enforcement); MONTAGRAPH became even more aggressive after I reported for the Pentagon Pedophile Task Force that U.S. Marines rescued 2,100 children from underground bunkers and bases in California.
Yesterday, Tremp and Diane Muehlbauer appeared on a You Tube livestream program that was streamed by a man from Florida named William Murtaugh.
I recently published the following regarding William Murtaugh.
CHILD RAPE/MURDER CONFESSION! Child torture film producer with "Illuminati data base" to call Mike Pence and Congressman names team spokesman – name appears in child rape/murder confession
Tremp was pushing bizarre false narratives about me being kidnapped by a shadowy group, which she says, seized all of my investigative journalism evidence while I was in jail (I was in fact kidnapped and falsely imprisoned by Deep State in Polk County, Minnesota because I published information I obtained as a journalist about black-market baby sales through the Ukrainian Embassy in Washington DC and evidence of who actually kidnapped and ritualistically murdered Jacob Wetterling).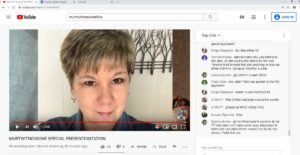 Tremp's choice in friends is very disturbing.
William Murtaugh is alleged to be the author of a chat log exchange where be admits and brags about raping and murdering children. He was covered by the mainstream news in Florida in 2008 for his concerning behavior in two missing child cases – Trenton Duckett and Caylee Anthony.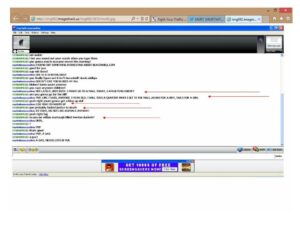 Tremp contacted me several years ago to alert me that Diane Muehlbauer, St. Cloud, possessed evidence that led directly to the kidnappers of Jacob Wetterling. The evidence has been turned over to the DOJ and Pentagon.
I also recently reported that a man from Gatzke, Minnesota named Tom Morrisey attempted to infiltrate my legal team – I later learned he was connected to a national profile pedophile church scandal in Polk County. I observed him boast that Morrisey walked around in his underwear in front of young children for shock value upon the children.
Diocese of Crookston pedophile priest scandal still haunts investigative journalist
The following are some of the individuals known and/or believed to have recently contacted the FBI:
Chad Cater, Middle River, Minnesota
Tom Morrisey, Gatzke, Minnesota
MONTAGRAPH (Steve Quest, Roy Warren Marshall, Dale Ellis Bennett), Colorado
Agent 19 (identity being withheld)
Levi Page, (believed to be of) Atlanta, Georgia
About Author