COMCAST connected child torture porn film producer with secret internet database on high level officials under federal investigation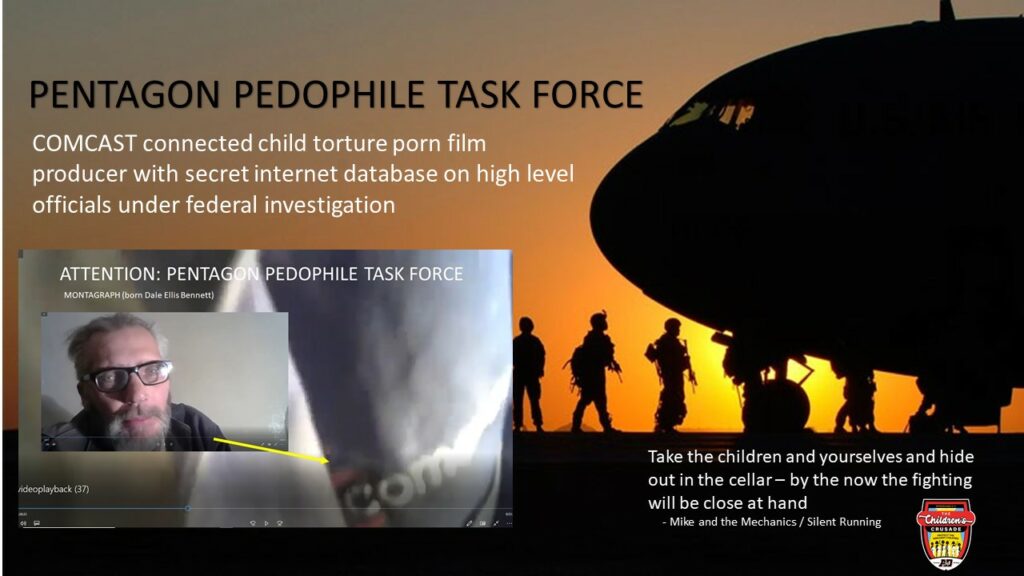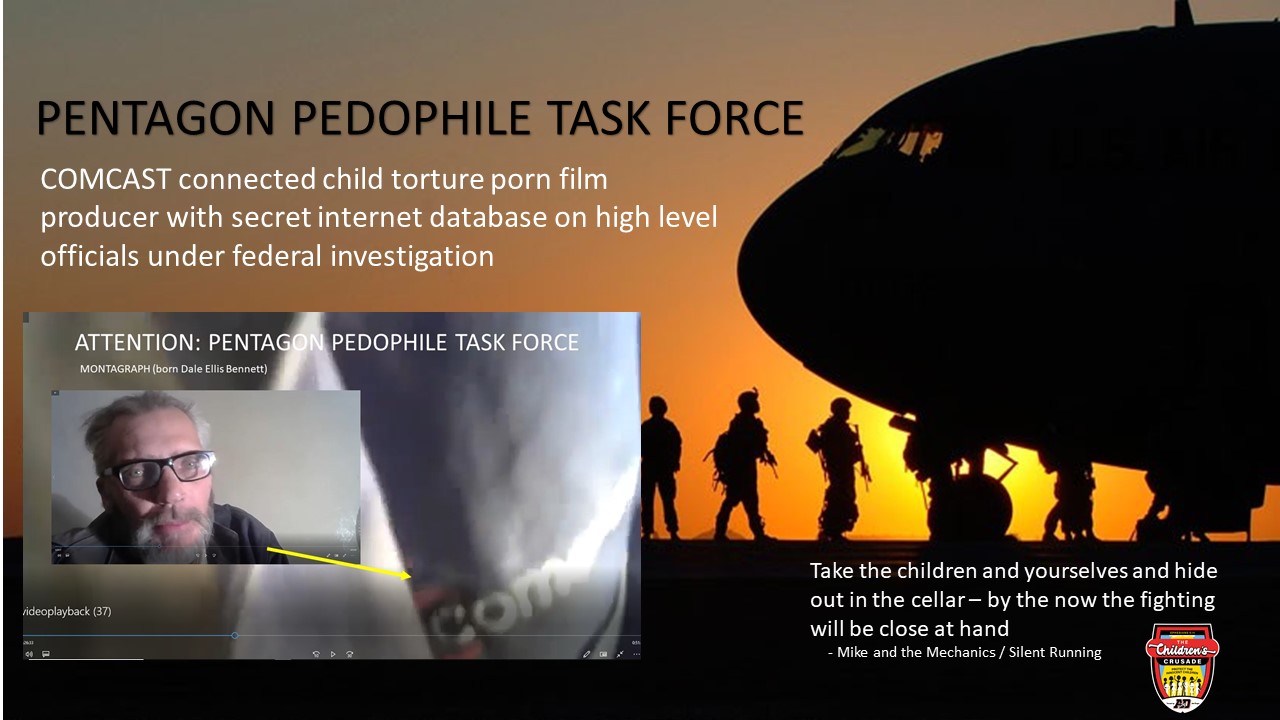 by Timothy Charles Holmseth on November 19, 2019 at 6:39 P.M.
The COMCAST associate from Colorado that produced a film called Little Piggy & The Umbrella Man, which featured himself torturing a little girl tied to a chair – is now getting all the attention he wanted.
The Pentagon Pedophile Task Force is confirming that the You Tuber called MONTAGRAPH, and his counterpart Agent 19, are the subjects of an active FBI investigation.
I recently discussed these two men with my source from the Pentagon who I will refer to as Pentagon 1.
"They are under [federal] investigation," Pentagon 1 confirmed.
MONTAGRAPH (born Dale Ellis Bennett) recently Livestreamed telephone calls to the Pentagon, Joe Biden, Hillary Clinton, Adam Schiff, Mike Pence, Trey Gowdy, Lindsey Graham, and many others while on You Tube Livestream and complained about Timothy Charles Holmseth, E-Clause LLC, and the Pentagon Pedophile Task Force.
In one video MONTAGRAPH, who constantly brags that he has instant access to any telephone number in the world that he wants, was wearing a COMCAST jacket (which accidentally showed up on the camera for a split second when he stood up).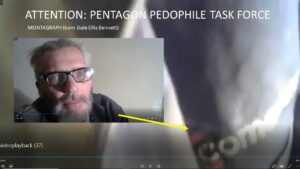 MONTAGRAPH recently threatened to call Vice President Mike Pence and boasted he was going to bait the U.S. Secret Service into visiting him so he could show the Secret Service secret files that he possesses.
In what could possibly be a blackmail operation, MONTAGRAPH often telegraphs ominous threats to high level elected officials while Live on You Tube where he appears to be warning certain people that he has a database that contains incriminating information about them – such as files about 'trips to Thailand' from other websites they have visited.
During an interview with a Whistleblower named Kevin Flynn, Flynn told Timothy Charles Holmseth he believed MONTAGRAPH was present at the murder of JonBenet Ramsey and was likely the person tazing the little girl during an MK Ultra mind control basic training session being conducted.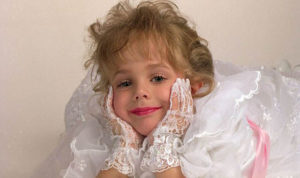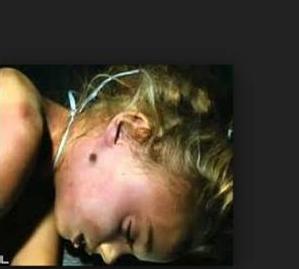 View the following You Tube to see MONTAGRAPH.
To learn more about the Pentagon Pedophile Task Force investigation into MONTAGRAPH (born Dale Ellis Bennett) read the following.
JonBenet Ramsey Murder Solved? Unidentified Forensic Evidence Found at Murder Scene Linked to Colorado 'Child Torture Porn' Producer?
by Timothy Charles Holmseth on October 18, 2019 at 8:26 AM CST
https://timothycharlesholmseth.com/jonbenet-ramsey-murder-solved-unidentified-forensic-evidence-found-at-murder-scene-linked-to-colorado-child-torture-porn-producer/
JONBENET RAMSEY BREAKTHROUGH! EVIDENCE: Colorado Man That Produced Child Torture Porn CHANGED HIS NAME After Being Questioned by Law Enforcement About JonBenet Ramsey Murder
by Timothy Charles Holmseth on October 20, 2019 at 12:51 PM
https://timothycharlesholmseth.com/jonbenet-ramsey-breakthrough-evidence-colorado-man-that-produced-child-torture-porn-changed-his-name-after-being-questioned-by-law-enforcement-about-jonbenet-ramsey-murder/
JonBenet Ramsey 1996 Murder SOLVED – Timothy Charles Holmseth
by Timothy Charles Holmseth on October 21, 2019 at 11:31 PM
JonBenet Ramsey Update: Producer of child torture porn warns American public – he will HAVE YOU ARRESTED if you call Boulder Police Department – threatens to call in JOE BIDEN
by Timothy Charles Holmseth on October 22, 2019 at 9:01 AM
https://timothycharlesholmseth.com/jonbenet-ramsey-update-producer-of-child-torture-porn-warns-american-public-he-will-have-you-arrested-if-you-call-boulder-police-department-threatens-to-call-in-joe-biden/
Child torture film producer threatens to call ABC about Roseanne – for praising Pentagon Pedophile Task Force
by Timothy Charles Holmseth on October 27, 2019 at 1:17 PM
https://timothycharlesholmseth.com/child-torture-film-producer-threatens-to-call-abc-about-roseanne-for-praising-pentagon-pedophile-task-force/
Fake Donald Trump tweet proclaims Pentagon Pedophile Task Force is not real
by Timothy Charles Holmseth on October 29, 2019 at 1:51 PM
https://timothycharlesholmseth.com/fake-donald-trump-tweet-proclaims-pentagon-pedophile-task-force-is-not-real/
THE EPSTEIN OF THE INTERNET TO BE ARRESTED? – – – President Trump issues Executive Order! – The Pentagon Pedophile Task Force is REAL! Colorado child torture porn producer threatens to release secret data
by Timothy Charles Holmseth on October 30, 2019 at 1:55 PM
https://timothycharlesholmseth.com/the-epstein-of-the-internet-to-be-arrested-president-trump-issues-executive-order-the-pentagon-pedophile-task-force-is-real-colorado-child-torture-porn-producer-threatens-to-release-secret/
About Author