HIGHLY SUSPICIOUS: GA Deputy and FL Deputy who are BROTHERS coordinate 'ARREST' of 'MURDER SUSPECT' in Congressional Oversight Defense Contractor shooting via PRIVATE PHONE CALLS!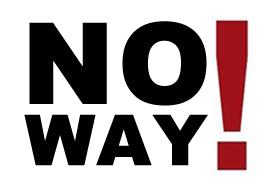 by Pentagon Pedophile Task Force on December 1, 2020 at 1:13 P.M.
We are journalistically investigating the murder [assassination] of Congressional Oversight Defense Contractor and loss prevention specialist, Christopher E. Hallett, CEO, E~Clause LLC, Florida.
Hallett, 50, was reportedly gunned down in his Marion County home on November 15, 2020.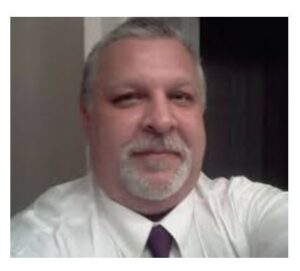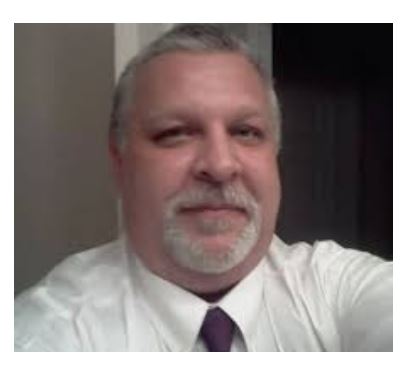 Yesterday, we published Congressional Oversight Defense Contractor Assassination cover-up collapsing: BIZARRE claims that U.S. Secret Service once hunted down the accused murderer
During our preliminary investigation we identified so many instances of anomalies and breaches of standard investigative protocol, that we must conclude law enforcement's snap decision to arrest Neely Petrie-Blanchard for the murder of Christopher Hallett appears to have been very, very premature.
The Arrest of Neely Petrie-Blanchard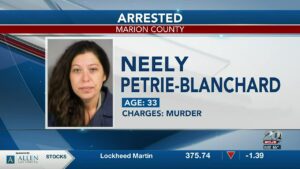 Law enforcement arrested E-Clause corporate officer Neely Petrie-Blanchard, 33 (now 34) and charged her with 2nd Degree murder of Christopher Hallett.
Blanchard was not at the scene of the Hallett murder when law enforcement arrived. Blanchard was arrested the next day in Georgia, based upon statements made to law enforcement by another E-Clause associate, Shannon Mutter-Tanis (as well as Tanis' minor child), who both said they witnessed Blanchard standing over Hallett with a gun.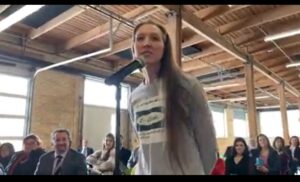 Hallett was a very close friend of Blanchard and was assisting Blanchard with Constitutional based challenges filed regarding emolument violations, and other matters, which led to evidence of international child trafficking by an unlawful and unconstitutional Sharia Law system of government that had targeted Blanchard.
Listen to the video below to hear Hallett's RIVETING display of evidence that is exposing the dark forces that hijacked our Country's system of Law.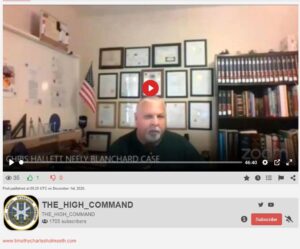 Yesterday, we re-visited our reporting on the utterly bizarre claim made in March of 2020 by Logan County (Kentucky) Sheriff Stephen Stratton who said the U.S. Secret Service assisted his Department in locating Neely Petrie-Blanchard after a custodial interference issue erupted between Blanchard and her mother, Susan Blanchard.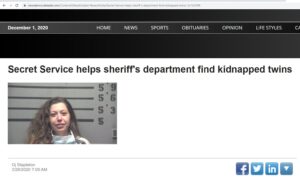 Stratton was directly quoted by someone called OJ Stapleton (which means Stratton either spoke to Stapleton or issued a formal written press release from his Office) in a publication called News-Democrat & Leader.
"When the Amber Alert went out, we started getting tons of good information," Stratton said. "We had a good idea where they were and then the Secret Service got involved and used their resources to track her through her phone and social media," Stratton was quoted saying.
It should be noted that on September 2, 2020 we published EXCLUSIVE: Federal Conspiracy Case: IT'S BIGGER THAN FLYNN! In the report we provided names we identified and suspect to be part of a Domestic Terror Group that has erected a mass media terror network that is in place to overthrow the U.S. Government. 
Stratton's bizarre reference to the U.S. Secret Service cannot be found published by any mainstream or well-established news outlet other than News-Democrat & Leader, despite the fact that any involvement of U.S. Secret Service would easily dominate every headline of that story per Associated Press and/or industry standards.
If the bizarre claim by a Kentucky county sheriff (Stratton) that his office was working with the U.S. Secret Service to capture a mother (Neely Petrie-Blanchard) who did not bring her own children back to their grandmother on time seems suspicious to you – then watch what happened in Florida when Neely Petrie-Blanchard was taken into custody in Georgia the day after the Hallett shooting.
You literally can't make this up!
The following is from the Ocala StarBanner.
~begin~
MCSO officials then issued a bulletin for Petrie-Blanchard's arrest.
Lowndes County (Georgia) Sheriff's Office Deputy Ryan Willis saw the message and called his brother, MCSO Deputy Robert Willis, for more information about Petrie-Blanchard's vehicle.
Then, a short while later, Ryan Willis was at a gas station when he saw Petrie-Blanchard and arrested her.
~end~
This is a developing story.
READ ALSO…
DEVELOPING: Victim of Florida shooting dubbed the 'QANON Murder' by media was a "Congressional Oversight Defense Contractor" working on matters of NATIONAL SECURITY!
BREAKING UPDATE: Eyewitness who placed Neely Petrie-Blanchard standing over murdered Congressional Oversight Defense Contractor Chris Hallett with a gun – was NOT tested for gunpowder residue by investigators
BREAKING UPDATE: Eyewitness at murder scene of Congressional Oversight Defense Contractor says she could not connect to 911
BREAKING UPDATE: Eyewitness to Congressional Oversight Defense Contractor's murder REFUSED to give detectives her cellphone (and was able to keep it)
Congressional Oversight Defense Contractor Assassination cover-up collapsing: BIZARRE claims that U.S. Secret Service once hunted down the accused murderer