DOG WHISTLE! Reporter that published Epstein's $68 Billion to Toronto Bank threatened in NXIVM video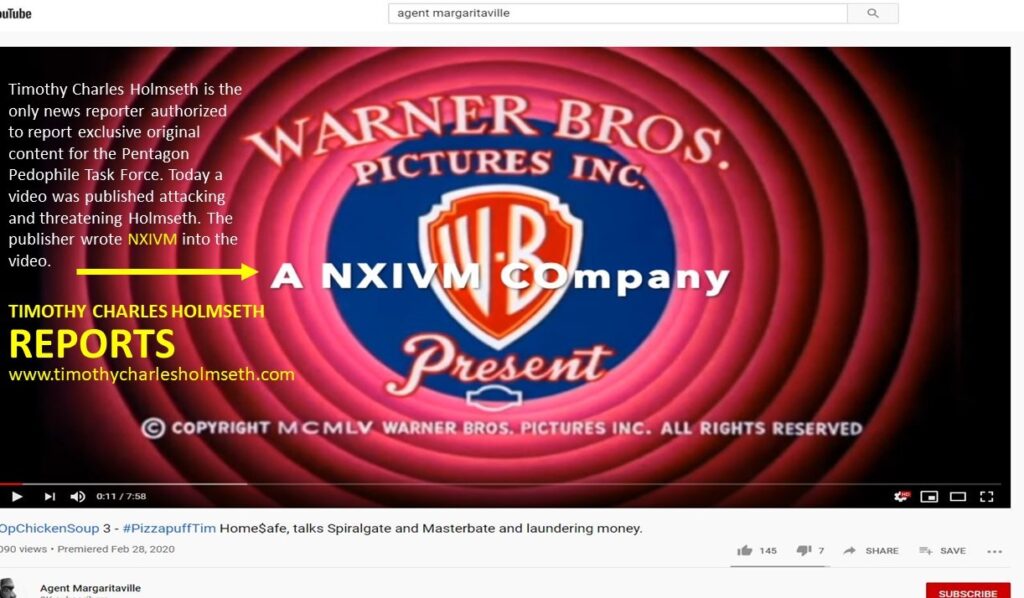 by Timothy Charles Holmseth on March 1, 2020 at 1:38 P.M.
Today, the Canadian man called Agent Margaritaville, who is involved in the case against U.S. Marine and Boeing/Ukraine child trafficking Whistleblower, Field McConnell, blew a dog whistle to the NXIVM sex cult as a threat against a news reporter.
Timothy Charles Holmseth (this writer), the only news reporter authorized to publish original content for the Pentagon Pedophile Task Force, has been threatened in a bizarre video where the video creditor edited the words "A NXIVM COmpany" under the words WARNER BROS PICTURES INC.
It is noticeable that the first two letters of the word Company are in caps – "COmpany".
The video was published today on You Tube by the Agent Margaritaville account.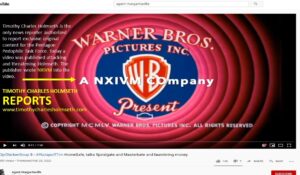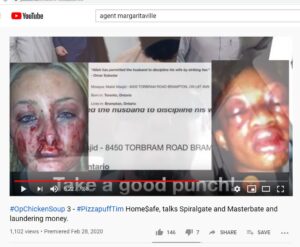 READ ALSO…