LEGAL ACTION DEVELOPING!!! regarding mysterious photo of child on Rachael Chandler Tumblr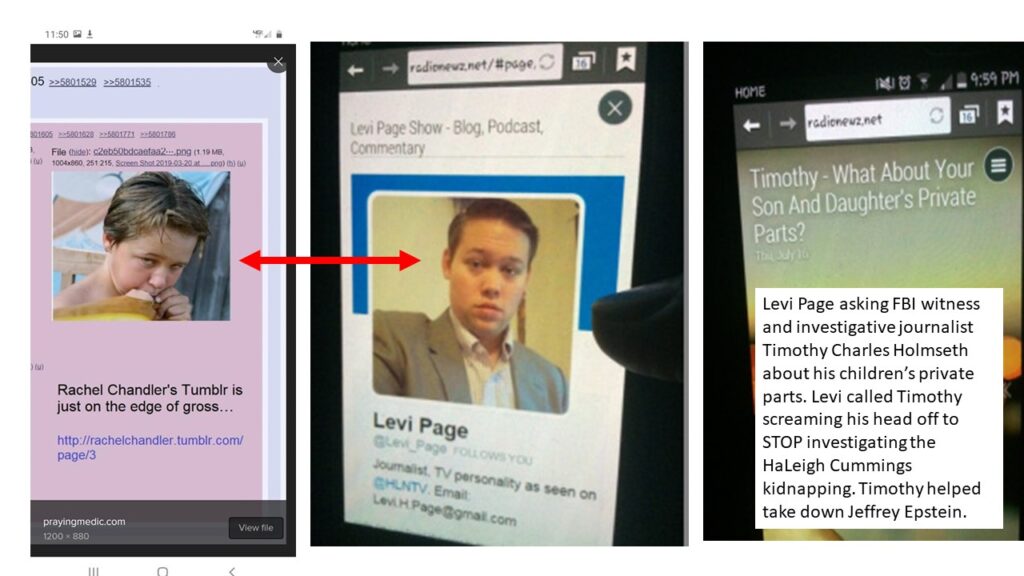 by Timothy Charles Holmseth on July 7, 2020 at 2:48 P.M.
There has been a very significant development in the war on the pedophile Deep State.
And…
It may lead to the key figures in the Jeffrey Epstein/Ghislaine Maxwell case.
Yesterday, a photograph of a small child that was/is believed to have been originally published on the Rachael Chandler Tumblr account, and subsequently the Chan boards, was published on You Tube in a video by The High Command.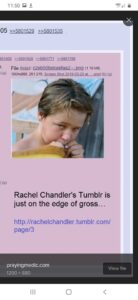 The child appears to resemble a (now an adult) former HLN/CNN pundit named Levi Page who has a very long history of sexually inappropriate behavior.
Page is associated with FOX NEWS' Nancy Grace.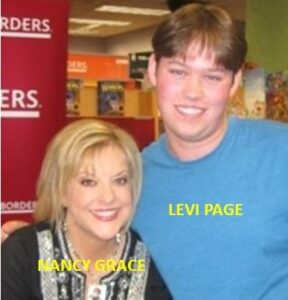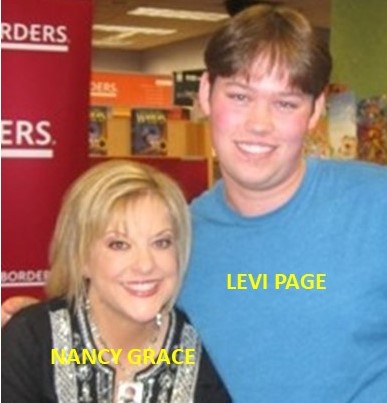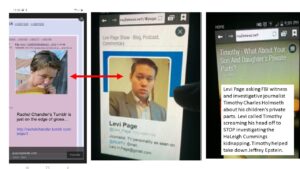 Page, who has repeatedly telephoned investigative journalist Timothy Charles Holmseth and demanded he stop investigating the HaLeigh Cummings kidnapping, once got caught asking Holmseth, an FBI witness, questions about his (Holmseth's) children's private parts (listen to calls on video below).
The legal department of The High Command is reporting You Tube removed the video due to a copyright complaint, which begins a legal process regarding the publisher and the complainant.

Here's the video re-published on Vimeo.
"We will be identifying the name of the complainant. If the complainant is Levi Page, well, then, the photograph of the little boy from Rachael Chandler's Tumblr account may very well become center stage," said a legal representative for The High Command.
VERY DISTURBING BACKGROUND OF LEVI H. PAGE AND HIS ASSOCIATES
On July 26, 2015 a story about Page entitled 'Former CNN pundit on missing children cases investigated for sexually stalking minor children on Web' was published.
The story shows Page set up an online bio where he claimed to be a 34 year-old criminal investigator who was going to reveal big news in missing child cases.
However, after Page began stalking FBI witness Timothy Charles Holmseth, law enforcement determined Page lied about his age, and was in fact only 20 years old when he claimed he was 34 – and he had no experience whatsoever in law enforcement.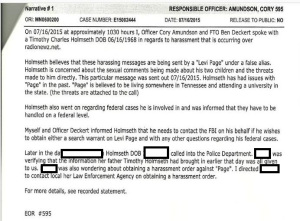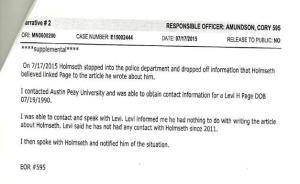 Page is an associate of William K. Murtaugh (a.k.a. Murt), Florida.
Murtaugh, who has repeatedly made the news for being involved in, and questioned by police about, missing child cases, denies being the author of a Pal Talk chat log where someone calling them self by his user name bragged about raping and murdering six children.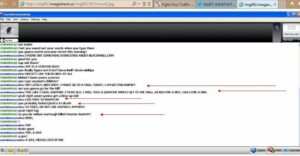 You can read a transcription of the Pal Talk at the link below.
Confession of serial killer expected to result in arrests by U.S. Military
Murtaugh is also associated with:
Craig Sawyer (Vets 4 Child Rescue) "Something similar to Epstein" – Florida man William K. Murtaugh touts role in federal investigation tracking children that were taken overseas – – – CRAIG SAWYER
Gerald Brummel (Wanted in Canada) EPSTEIN'S $68 Billion: Gerald Brummell (Agent Margaritaville) WANTED by the Law in Canada
Dale Ellis Bennett, (a.k.a Roy Warren Marshal), (a.k.a. Steve Quest), (a.k.a. MONTAGRAPH) – CHILD RAPE/MURDER CONFESSION! Child torture film producer with "Illuminati data base" to call Mike Pence and Congressman names team spokesman – name appears in child rape/murder confession
This is a developing story.
Believe in me I'm with the High Command
WHAT is the Pentagon Pedophile Task Force – Question ANSWERED! – (USAISA)
https://www.youtube.com/watch?v=mJBsGFP89Xo&feature=emb_title
About Author